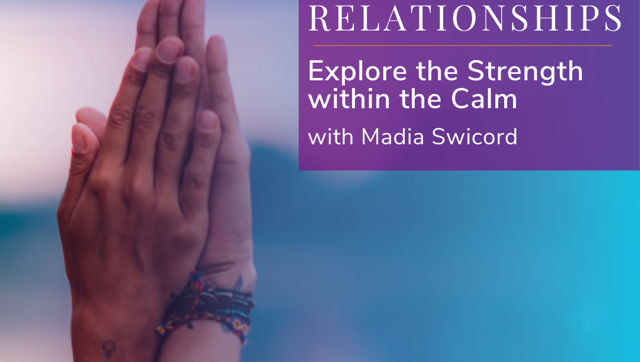 The Yoga of Relationships: Retreat with Madia
Join us for a magical day of movement and self-reflection that supports a greater sense of energy and gratitude for the wild, messy, and beautiful life we all share together. 
9:30a-4:30p ~ The day will be an integration of yoga, meditation, somatic-emotional techniques, nature, kriya and all of You.   
Dance with the light and shadow with a developing confidence that "this too belongs"  this concept will be a deep thread throughout our day~
When was the last time you felt a spark (of aliveness) that gave you unexpected energy/motivation?
We all experience the divine dance between masculine and feminine within us and all around us -we know when we are "in the flow"  (sense of ease and energy).   It's when we have this ecstatic feeling of being *alive*.  We mostly find ourselves here "by accident" and within this sacred retreat space, you may discover how you got there so that you can return by choice.   Many times, it is unconscious resistance that is stopping the flow of energy and connection to the spark of our "aliveness".
Through asana, self-reflective and somatic-emotional practices we gently invite what's in the way to the surface and allow the dance of light and shadow to be seen.   This gives us clarity and choice to find our way back to the power of these dancing energies.
She is a wild, tangled forest with temples and treasures concealed within. ~ John Mark Green 
Please visit madiashealingarts.com for more details and follow madiashealingarts on Instagram for previews of what's to come. xoxo
Next Event
Date

Sep 30 2023

Time

10:00 am - 4:30 pm